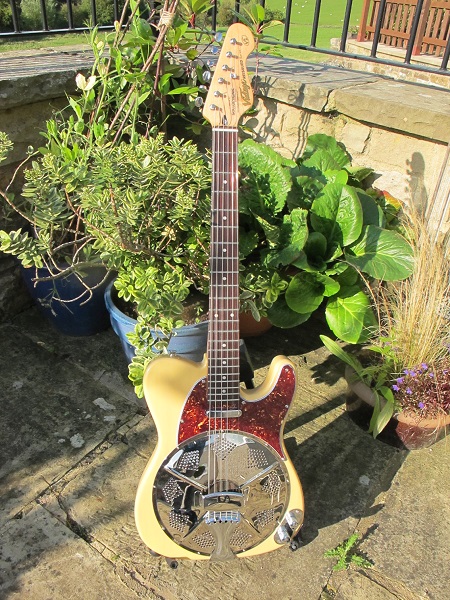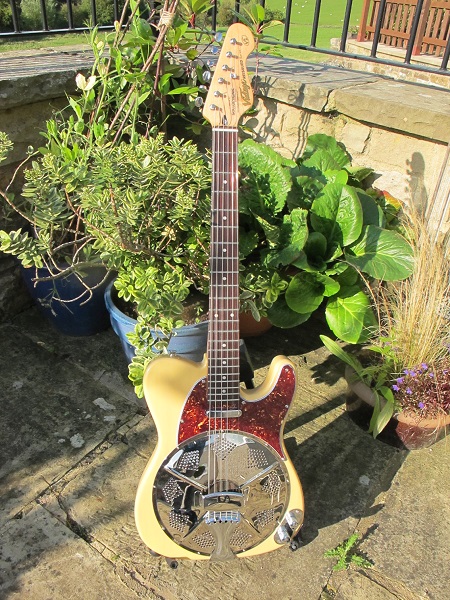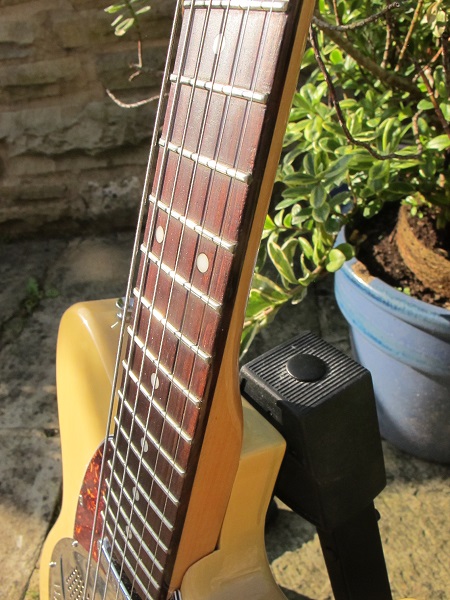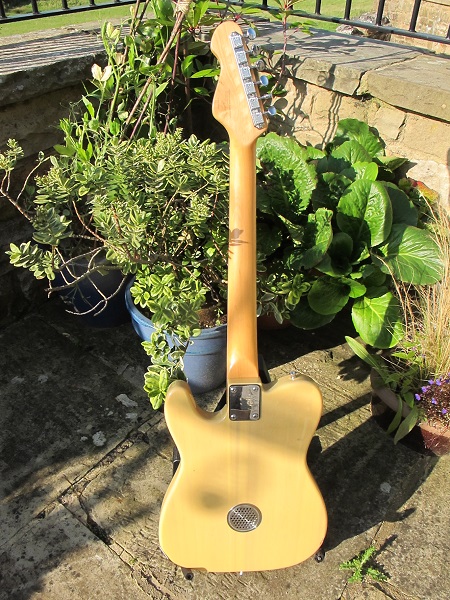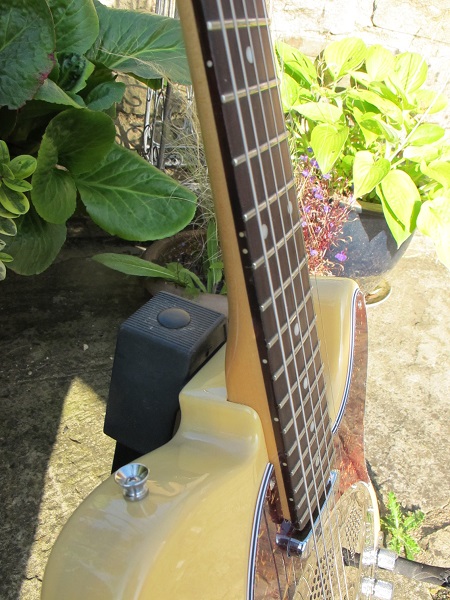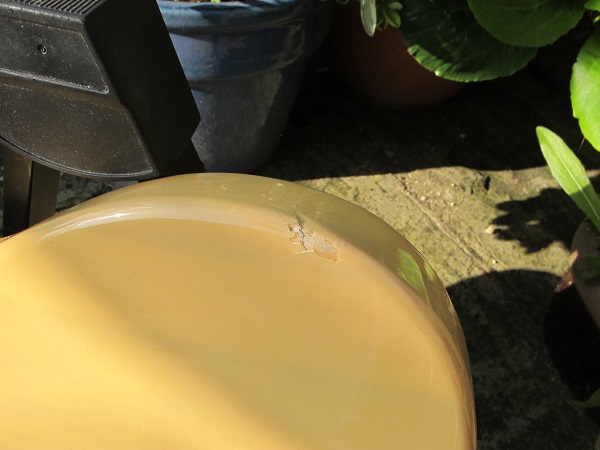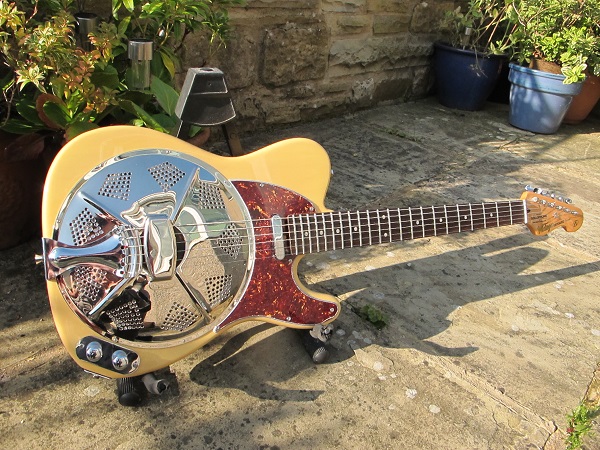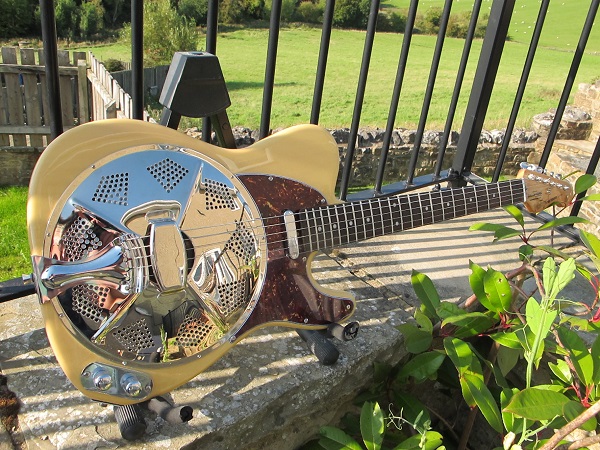 Vintage V2 Sollophonic Conversion, Slightly Used Guitar And Parts
Peach Of A Guitar Here, Vintage V2. A Cracking Guitar As It Was, But Makes A superb Sollophonic Conversion. Sweet Slim Neck, Alder Butterscotch Body, Wilkinson Pickup, Slight Second Cover-plate, Red Torty Guard, Front Controls, Rear Sound Port. Slight Damage To Rear Of Guitar Body, Very Light Wear On Neck. A Stonker!!!
Product Description
This is a Sollophonic Guitars conversion of a Vintage V2, which is a great guitar to use. Like all Sollophonic guitars it has a bone top nut with widened string spacing, has had a full fret dress and polish and has a Continental cone under the cover plate. This guitar has a butterscotch, alder body and a rosewood board neck, which has a lovely slim profile and great frets. The body has a bit of a dent in the rear of the guitar, but it doesn't affect looks, playability or tone. It has a rosewood biscuit bridge and saddle and is strung with 12-52 strings set up with a mixed action for both slide and non-slide playing. The pickup is the existing Wilkinson one, which has a lovely full tone, and this is mounted under a red tortoiseshell scratch-plate and is wired to controls mounted on a chrome plate near the jack socket, topped with chrome knobs. This combination gives this guitar a rich, full acoustic tone, matched to a warm, clear electric sound. It has a sieve style cover-plate, which has a few slight blemishes on it, and a standard size tail-piece. Finally it has a rear sound port with a stainless steel grille and a matching jack plate in red torty.
So to sum up, this guitar was such a nice player with its lovely neck, alder body and sweet sounding neck pickup, that it was ripe for a Sollophonic conversion. Lovely slim neck, vintage style tuners, Wilkinson pickup, mixed slide/non-slide action, 12-52 strings, sieve cover plate, red torty guard, front mounted controls, rear sound port.
Price reflects the use of a slightly used guitar and seconds parts.