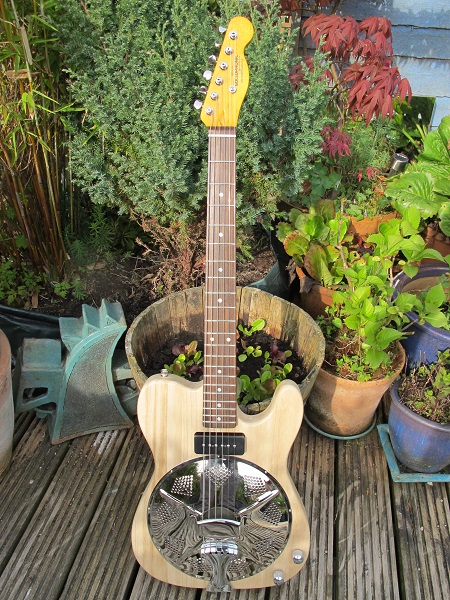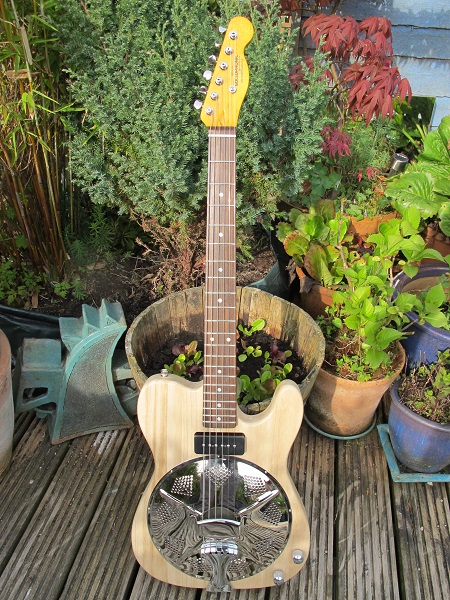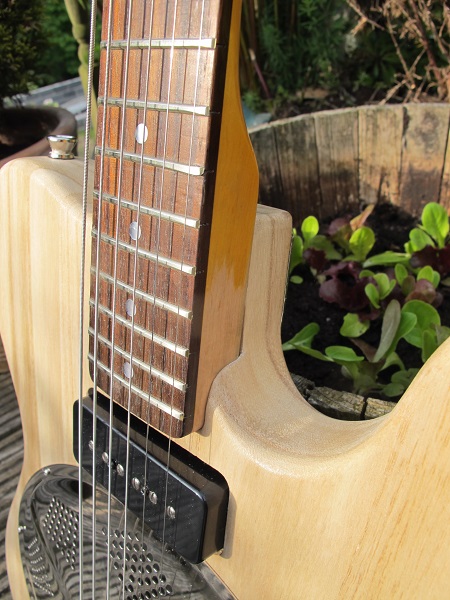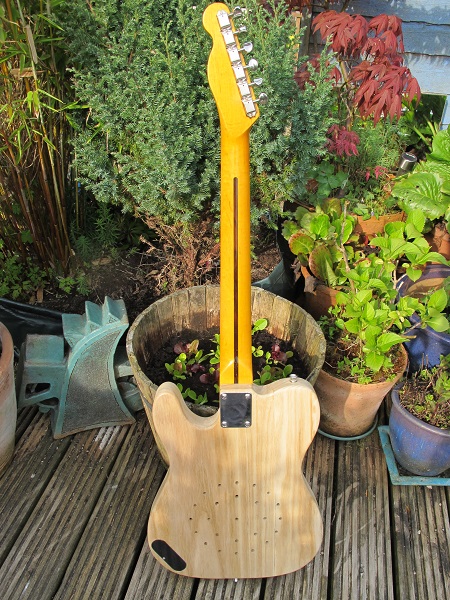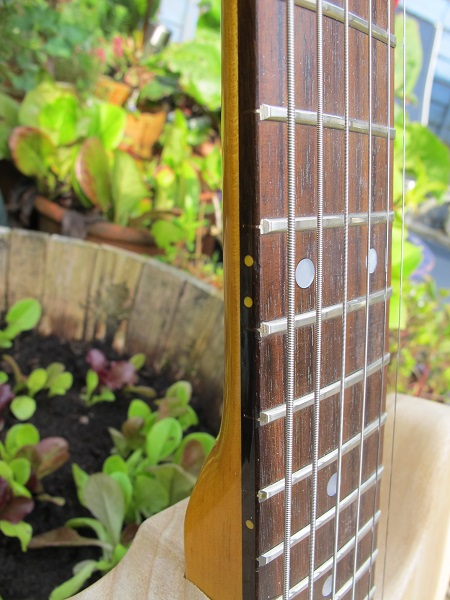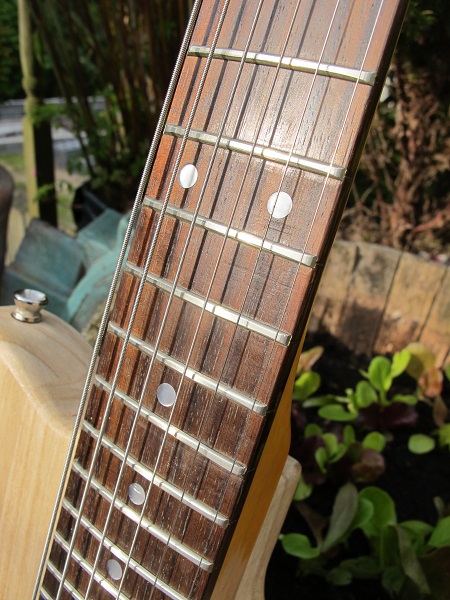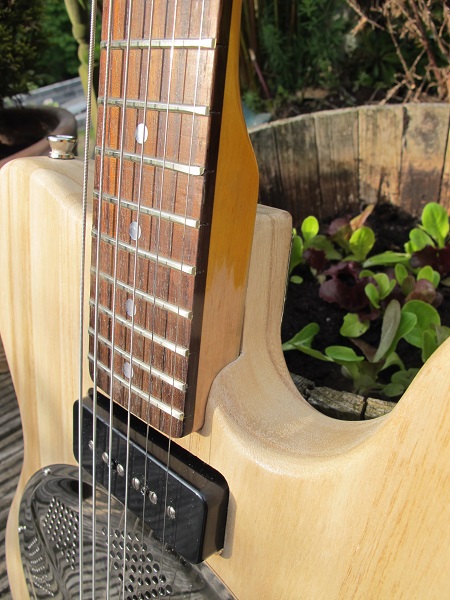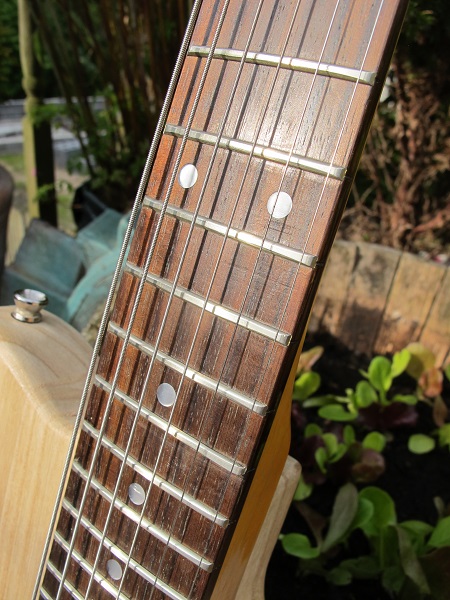 Paulowina Body, Used Chunky Rosewood Board Neck, P90, Rear Mounted Controls, "Rough 'N' Ready" Series
Paulowina Body With Thin Finish, Worn-in Rosewood Board Neck, P90 Soapbar Pickup, Slide Biased Action, Rear Sound-holes, Sieve Cover-plate, Great Acoustic and Electric Tone. A Cracker!!
Product Description
This is what I describe as one of my "Rough 'N' Ready" series of guitars, using thin finishes on the bodies and a mix of new and used parts. This one has a lightweight Paulowina body, with a thin finish, which will age and relic quite quickly and a used rosewood board neck. This neck is quite unusual for a rosewood board one, in that it is quite chunky in profile, with vintage style tuners. It has a bit of light wear on the fretboard but nothing much, and the frets have been dressed and polished like all Sollophonic guitars. Also like all these guitars it has a Continental cone under the cover-plate and a bone top nut with widened string spacing. It has a Soapvar P90 pickup mounted to the body, this is rated at 9K and is wired to rear routed controls topped with chrome knobs. It has a sound-hole pattern drilled into the rear, allowing for a good spread of acoustic tone. It is strung with 13-54 strings and has a slide biased action, though this can be lowered if needed. The pickup gives that classic P90 growl and the action and set-up make this a great slide machine, for all kinds of situations. It has a chrome sieve cover-plate, which has a few slight blemishes on it and it also has a standard chrome tail-piece. The rear control cavity has a black cover.
So to sum up, thin skin finish Paulowina body, worn in, chunky profile rosewood board neck, P90 Soapbar, heavier gauge strings with a slide biased action, rear mounted controls, rear sound-holes and a sieve cover-plate.