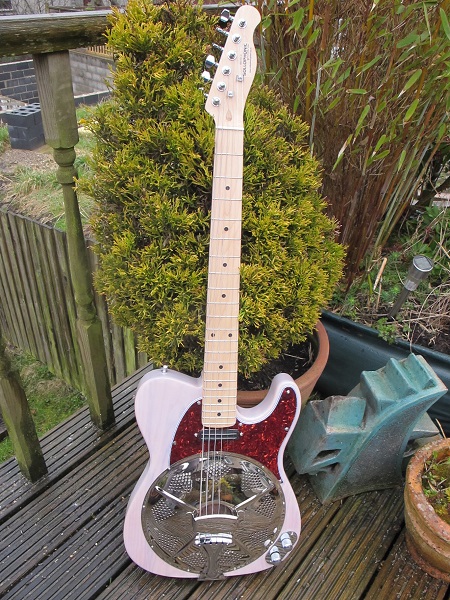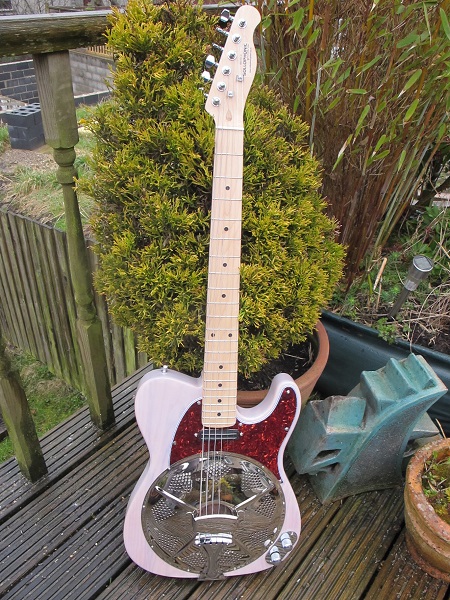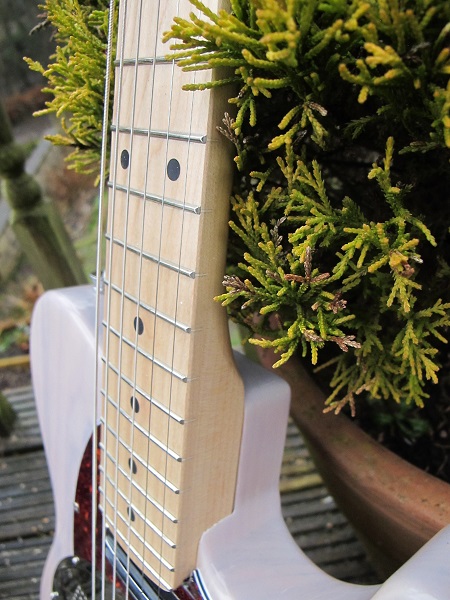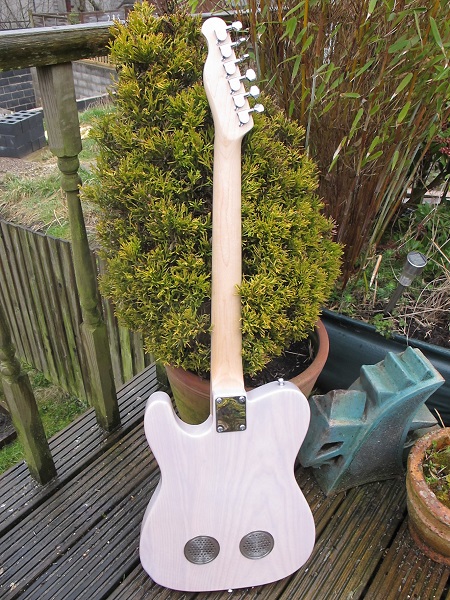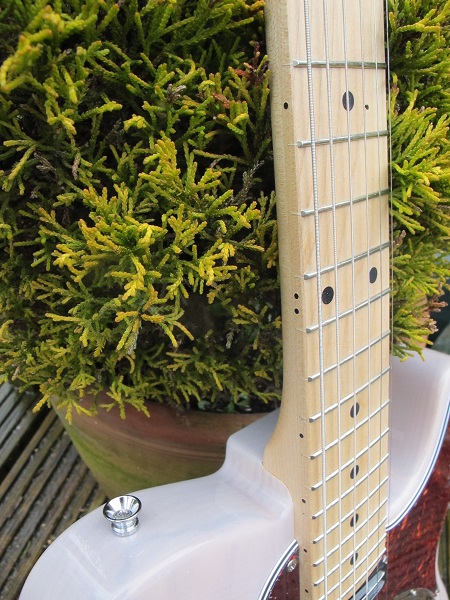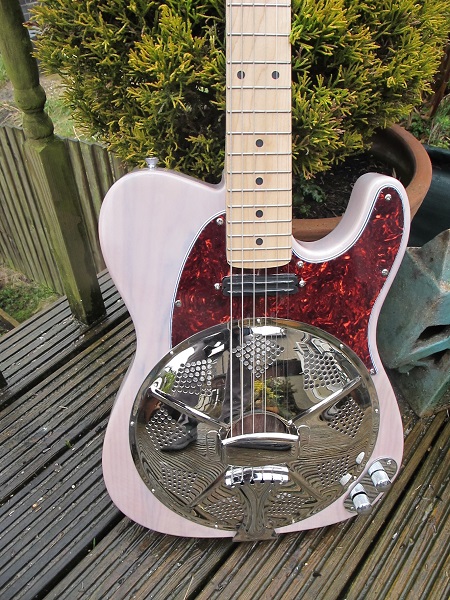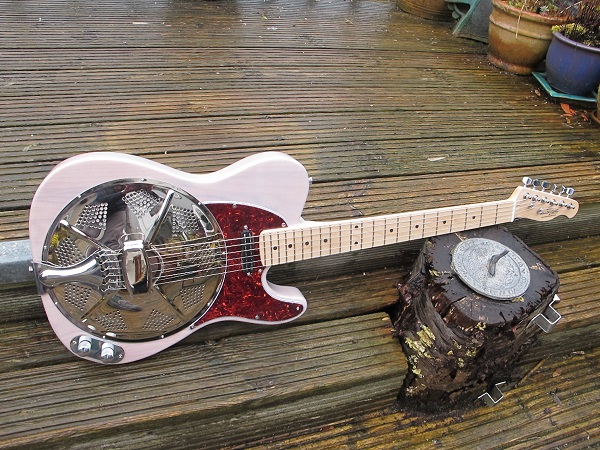 Cream Ash, Maple Neck, Hotrails, Red Torty Guard.
Cream Ash Body, Sweet Chunky Maple Neck With Lovely Grain, P90 Soapbar, Sieve Cover-plate, Short Tail-piece, Red Torty Guard, Versatile Mixed Action, Twin Rear Sound-Ports. A Cracker!!!
Product Description
This is a lovely cream ash bodied Sollophonic solid bodied resonator guitar with a maple neck. Like all Sollophonic guitars it has a bone top nut with widened string spacing and a Continental cone under the cover-plate. This one has a great, reasonably chunky maple neck with sealed tuners. It has a rosewood biscuit bridge, a maple saddle and is strung with 12-52 strings with a versatile action for both slide and non-slide playing and this combination gives a bright, loud acoustic tone. It has a Hot-Rails hum-bucker pickup rated at 11.5K, which is mounted in a dark red tortoiseshell scratch-plate and is wired to controls mounted on a chrome plate and topped with chrome knobs. This gives a wonderful electric sound, great for slide and with sweet warm tones through a nice amp. It has a sieve style cover-plate and a chrome tail-piece and has two rear sound ports in the back of the guitar, covered by stainless steel grilles.
So to sum up, a classic and versatile Sollophonic combination here. Sweet playing and lovely looking maple neck, with a nice chunky-ish profile, set up with a nice action for all styles of playing. Lovely sounding Hot-Rails pickup for great slide tones, and a classic cream, chrome and red colour combo.  Rear sound ports complete the specification.