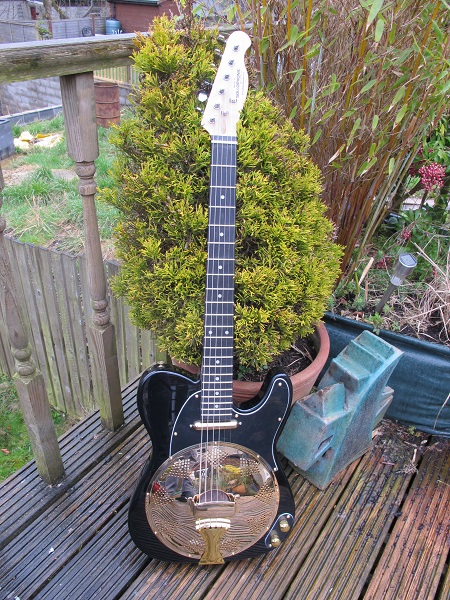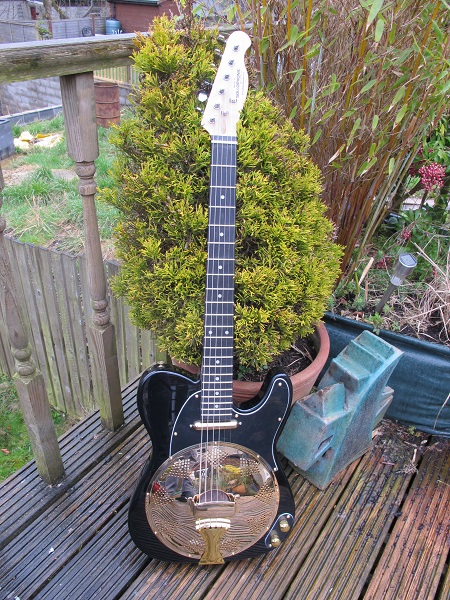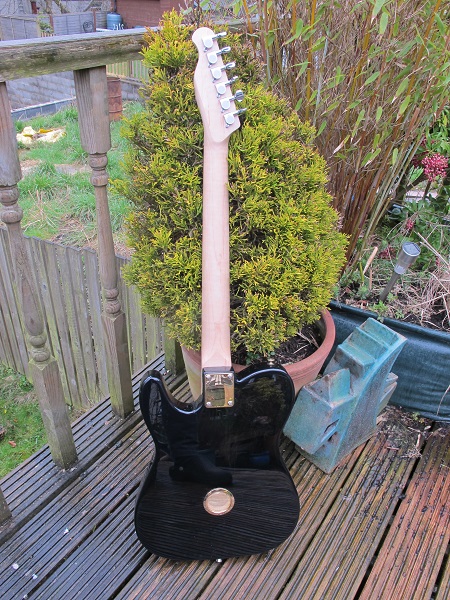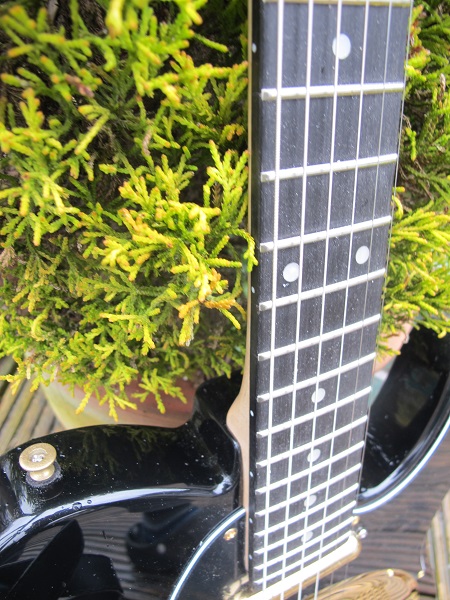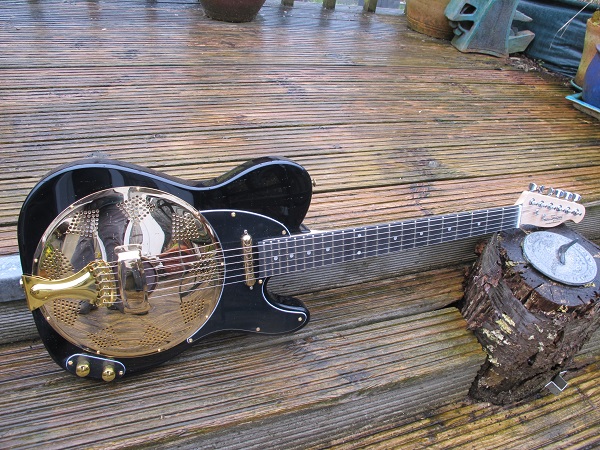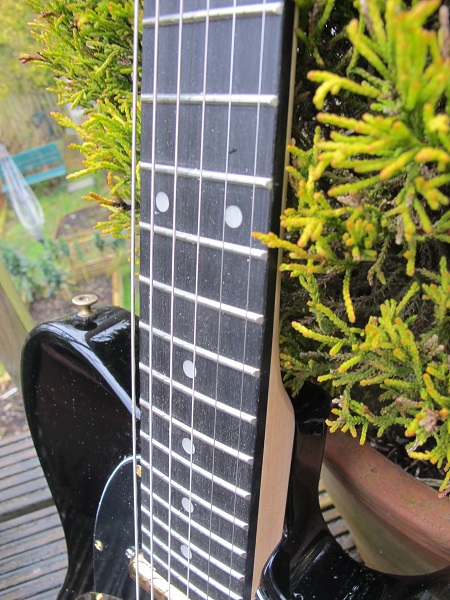 Black Sollophonic, Rosewood Board Neck, Gold Hardware, Lipstick Style Pickup
Black Sollophonic, Roseacer (rosewood) Board Neck, Gold/Brass Hardware, Lipstick Style Pickup, Slide Biased Action, Rear Sound-Port, Continental Cone, Bone Nut. A Belter!!!
Product Description
This is a black bodied guitar with a rosewood (roseacer) board neck, gold/brass hardware and a lipstick style pickup. Like all Sollophonic guitars it has a Continental cone under the cover-plate and has a bone top nut with widened string spacing. This one has a maple saddle in a rosewood biscuit and is strung with 12-52 strings with a slightly slide biased action. It has gold lipstick style pickup rated at 7K mounted to a three ply black scratch-plate and wired to front mounted controls on a black three ply plastic control plate and topped with gold knobs. This combination gives this guitar a big, full acoustic tone, coupled with a warm, bright electric sound from the classic lipstick style pickup. It has a gold sieve style cover-plate over the cone and a brass/gold tail-piece. Finally it has a gold neck plate, a gold dobro style grille over the rear sound-port and brass strap buttons and jack-plate.
So to sum up, a black and gold/brass themed Sollophonic guitar with a great acoustic and electric tone, a lovely sounding lipstick style pickup, and gold brass detail.