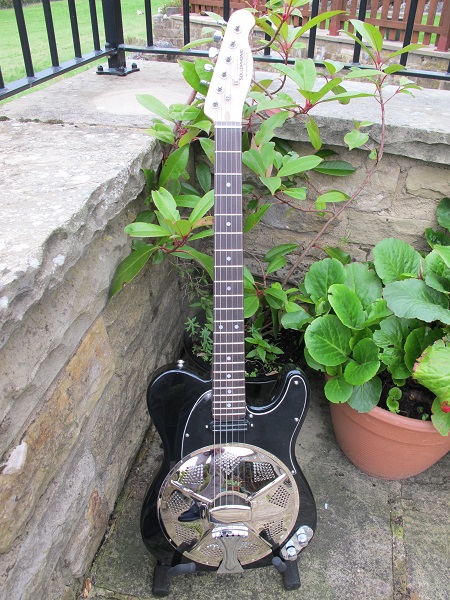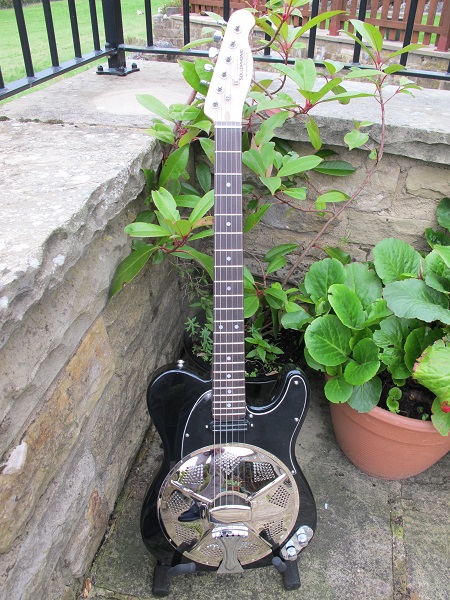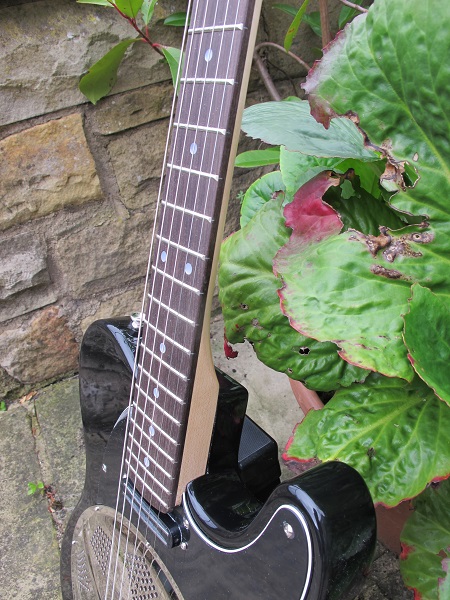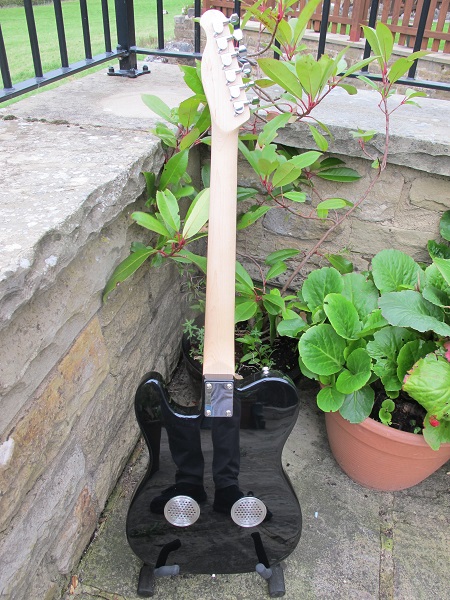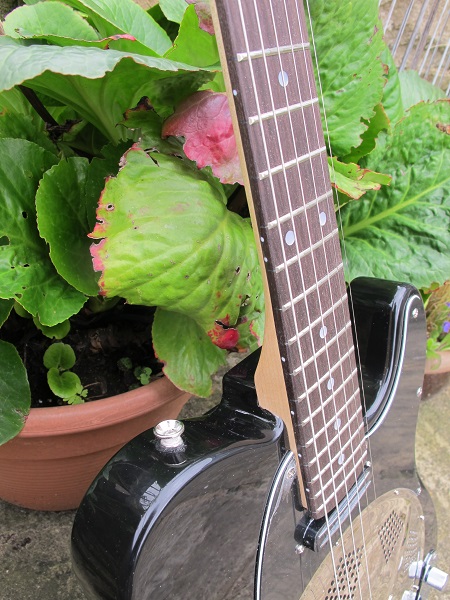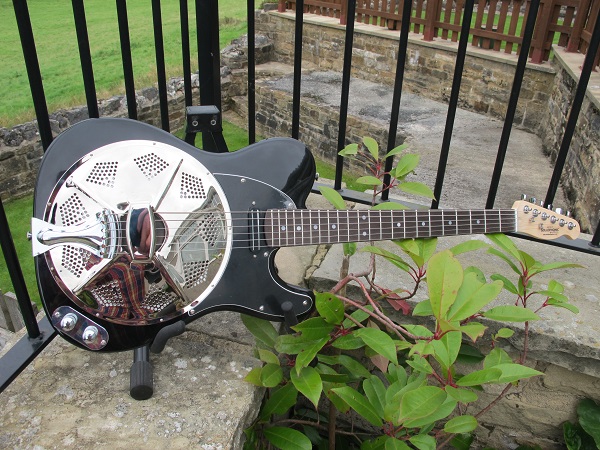 All Black, Roseacer Board Neck, Hotrail Pickup
Black Body, Slim-ish Roseacer Board Neck, P90 Hotrail Pickup, Black 3 Ply Guard, Versatile Mixed Action, Rear Sound Ports, Front Mounted Controls. A Belter!!!
Product Description
This is an all black Sollophonic solid bodied resonator guitar with a roseacer boardneck. Like all Sollophonic guitars it has a Continental cone under the cover plate and a bone top nut with widened string spacing. It has an a roseacer board neck with a nice slim-ish profile, this neck has had a full fret dress and polish and is sweet to play. It has an all rosewood bridge and saddle and is strung with 12-52 strings, with a versatile action for all kinds of playing. It has a Hotrail pickup rated at 11K, mounted to an all black three ply scratch-plate, and wired to controls on a chrome plate near the jack socket. This combination gives this guitar a big, full acoustic tone, coupled with a loud, warm, rich sound through an amp. It has a nickel sieve style cover-plate, a chrome tail-piece and it has two rear sound ports covered by stainless steel grilles.
So to sum up, an all black themed Sollophonic guitar, sweet playing roseacer board neck, great sounding Hotrail pickup, versatile action, full bodied acoustic and electric tone, sieve cover plate, rear sound ports and is fully set up and ready to play.