Sale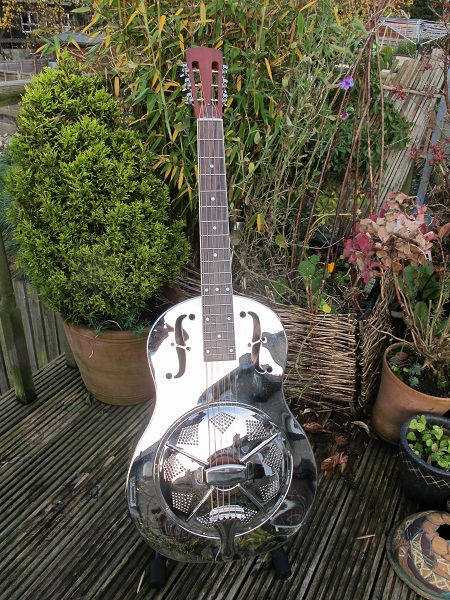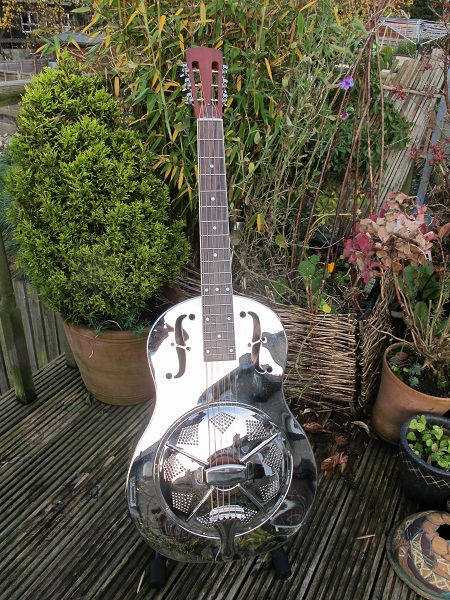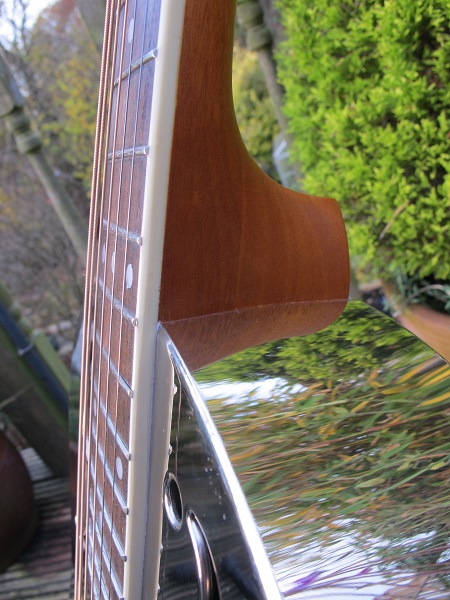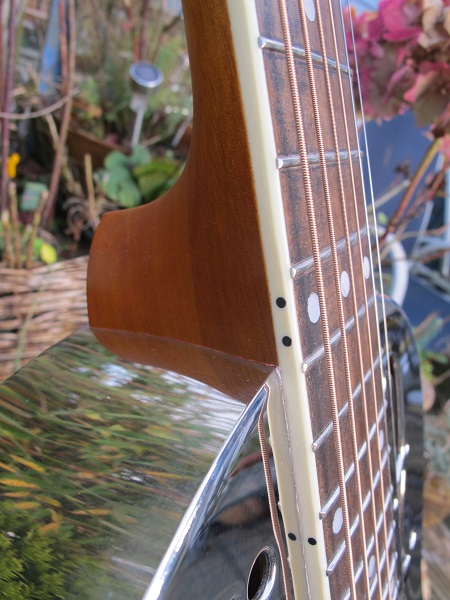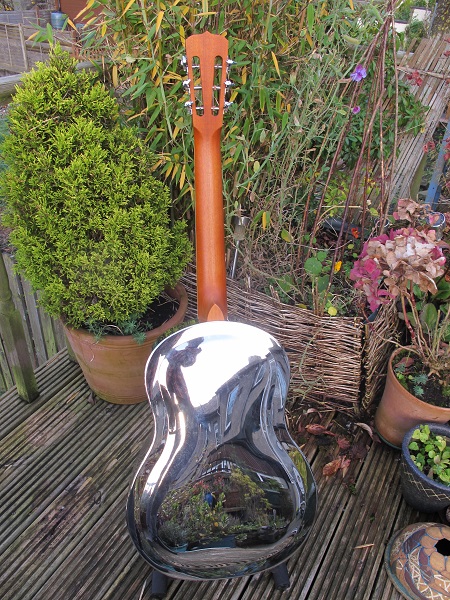 Busker Chicago Brass Bodied 12 Fret Resonator
Stunning Busker Chicago Bell Brass Bodied 12 Fretter. Continental Cone, Bone Nut, Mixed Slide/Non-Slide Action, 13-56 Phosphor Bronze Strings, Chrome Finish, Chunky Neck, Chrome Deco Tuners. Big Sounding, Sweet Playing, Full Acoustic Slide Tone From This Beautiful Guitar. The Last of the Busker Guitars, When This Has Gone , It has Gone. A Belter!!!!!
Product Description
This is a Busker Chicago bell-brass bodied 12 fret to the body guitar. A lovely playing and sounding instrument, fully set up and ready to play. Like all these fabulous Busker guitars, this one has a Continental cone, a bone nut and a vintage specification including a lovely, chunky neck and slope-shoulder bell brass body. This gives this guitar a bright, warm, full-bodied tone, this is finished with a chrome plating, with a matching cover-plate and tail-piece. It is set up for being able to play slide and chord work at the same time, having 13-56 strings and an action set at 2.5mm on the treble side and 3mm on the bass side, both measured at the 12th fret. It has chrome art-deco style tuners on the slotted headstock and bound rosewood fingerboard with a radiused profile. The Continental cone has a rosewood biscuit bridge and a maple saddle which completes the large, powerful tone this stunning guitar puts out.
This is for sale at a slightly lower price as one of the side dot markers is slightly off centre with the fretboard dot marker.
So to sum up, one of the last of the Busker Chicagos, with a big sound for both slide and non-slide playing. Currently in Open G tuning, it can easily be played in Open D as well. Made to very similar specifications to a 1930s National, this guitar can both sing and growl, the brass body bringing out that classic resophonic guitar tone. A fab guitar.
Comes with a sturdy pod case.